TRANSPARENCY LAW
Differential analysis out of legal adequation.
Review/drafting good governance codes.
Advisory services regarding the procedures of divulging information.
Advisory services regarding the procedure of information access and dealing with information access requirements.
Help / support in the implementation of the defined measures.
Auditing.
E-COMMERCE
Advisory services regarding electronic sales, registry and contracting procedures.
Legal support in sanctioning procedures.
On-line given consent proof and time stamp.
LEGAL ADVANCED SERVICES
Fintech.
Big Data.
Blockchain.
Artificial intelligence (AI).
IoT.
E-SPORTS
Advisory services to both, Clubs and eGammers in all aspects related to eSports.
ELECTRONIC SIGNATURE
Drafting electronic signature policies.
Deployment of solutions.
TECHNOLOGICAL CONTRACTS
Drafting and negotiating all kinds of IT contracts.
IT CRIMES
Advisory services and legal support regarding IT crimes.
ON-LINE REPUTATION
Defence against brand or reputation attacks on the internet.
Crisis management.
Request for withdrawal of contents etc.
ON-LINE MARKETING AND SOCIAL MEDIA
Validación jurídica de campañas
DRAFTING INTERNAL NORMS
Elaboramos protocolos de uso de las TIC
Redacción de normas BYOD (Bring Your Own Device)
Recomendaciones de uso de redes sociales, blogs, …
ARBITRATION
Asesoramiento y defensa en divergencias derivadas de patologías en materia de derecho de las TIC
FORENSIC DIGITAL ANALYSIS
Peritaje informático experto en nuestra red para asistir y practicar una posible problema informática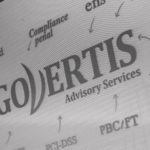 Expertos en Ciberseguridad, Privacidad,  IT GRC y Cumplimiento Normativo unificando la perspectiva Legal y Tecnológica.